Amish Custom Sheds, Gazebos, Stables, Run-Ins, and Bridges for sale in Mt. Airy, Frederick County, Maryland with free delivery throughout Central Maryland.
We deliver free to Frederick County, Montgomery County, Howard County, Carroll County, and to other counties in Central Maryland — anywhere within 30 miles of our location. Please call for details: 301 607-8284.
We are on-site every Saturday, 10–3, and Sundays, April thru October, 10–2. We are also on-site by appointment. Call us at 301 607-8284.
We sell Amish-built
Amish Custom Sheds and Gazebos is family-owned by Dave and Pat Bingham. They have lived in the area since 1994, so they know the area well. Dave has been a building contractor since 1972, so he knows quality construction. "We can build anything to suit your needs." If you want custom improvements to your portable building, we can do it!
Call now:
301 607-8284.
Click here to see a Google map for directions to our location.
When you shop with Amish Customs, you'll enjoy quality construction, prompt delivery, expert assistance, and personal attention from David Bingham and his wife, Pat, owners and operators.
Sheds, Gazebos, Stables, Run Ins, Bridges, and Much More!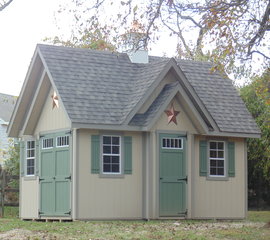 SHEDS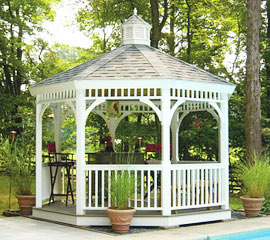 GAZEBOS
We deliver all our products free to:
including Eldersburg, Linwood, Mount Airy, New Windsor, Sykesville, Union Bridge, Westminster, Winfield, and Woodbine.
including Ballenger Creek, Braddock Heights, Green Valley, Libertytown, Mount Airy, New Market, Urbana, Walkersville, and Woodboro.
including Annapolis Rock, Benson, Cameron Tract, Chapel Woods, Columbia, Daisy, Dayton, Dogwood, Farside, Gleneig, Glenwood, Long Corner, North Laurel, Roxbury Mills, and West Friendship.
including Aspen Hill, Bethesda, Clarksburg, Damascus, Gaithersburg, Germantown, Lewisdale, Olney, Potomac, Rockville, and Sandy Spring.
Washington, D.C., Baltimore, and anywhere within 30 miles of our location.
Please call for details: 301 607-8284.